After taking a break from extreme gardening for awhile, and with some free time on my hands, I've decided to revisit the world of plant propagation and development again. In 2009, I started Tropical Hibiscus, Datura metel (purple trumpet), and Plumeria from seed. After successful germination and overwintering, these 6 year old plants are still alive today. Most still in containers as well.

The Datura had seeded itself and was actually growing outside the container. So with a little luck I carefully took it out and repotted it. It's dropping some leaves, but so far hanging on.

I have 3 Plumerias now, neither have bloomed sadly. Although they lacked fertilizer for several years, they are heavy feeders. In the picture there is one large and two smaller plumerias that just need bigger pots. All three plumerias are 6 year old plants, so you can see how much space for roots makes a huge difference in overall plant size and growth.




A few years ago I purchased a Purple Passionflower vine (Passiflora incarnate). It's a host plant for the Gulf Frit butterfly. The wasps have controlled the caterpillar population this year, therefore allowing a lot of lush green growth and it's even bloomed several times this year.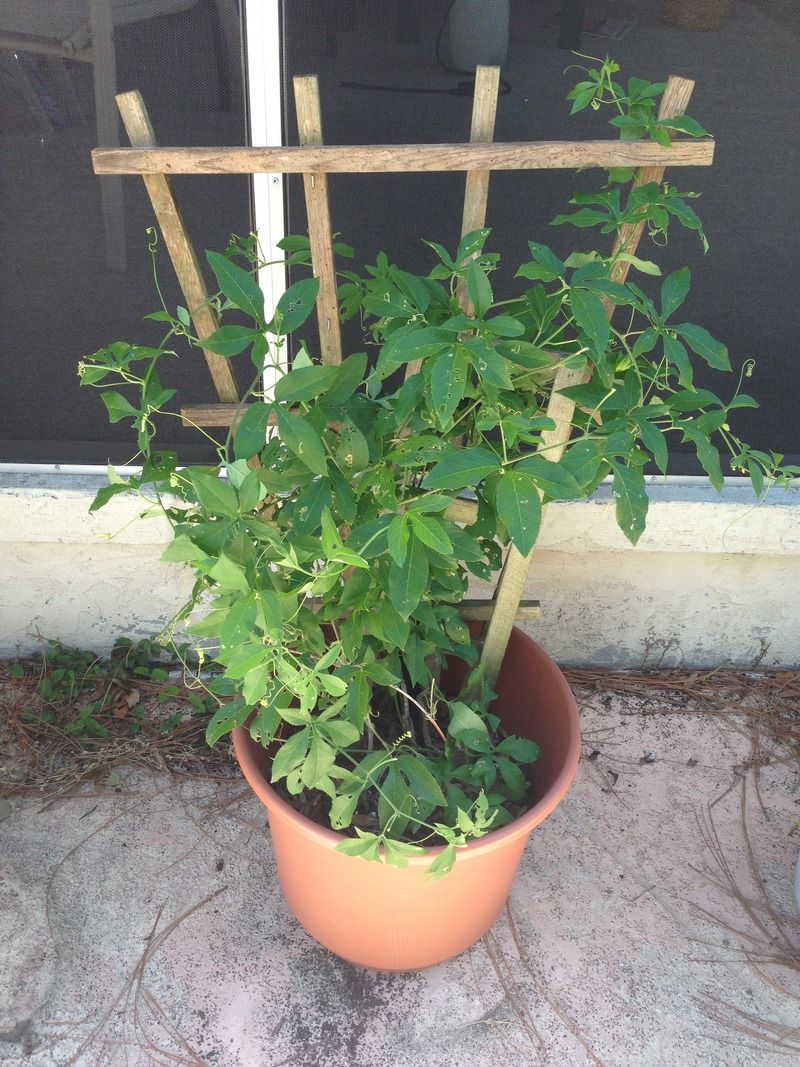 The Hibiscus I'll take pictures later when they are in better shape. The containers they were have leaked soil, so they need to be repotted. With a little TLC they will bounce back and should have blooms by the end of the year.