Alot of photos to share today! Enjoy =)

New blooms from the Pansies I started from seed...



Alyssum 'Snow Crystals' and Petunia 'Celebrity Red Morn' started from seed..



New landscape statue purchased last weekend at Lowe's. Cute!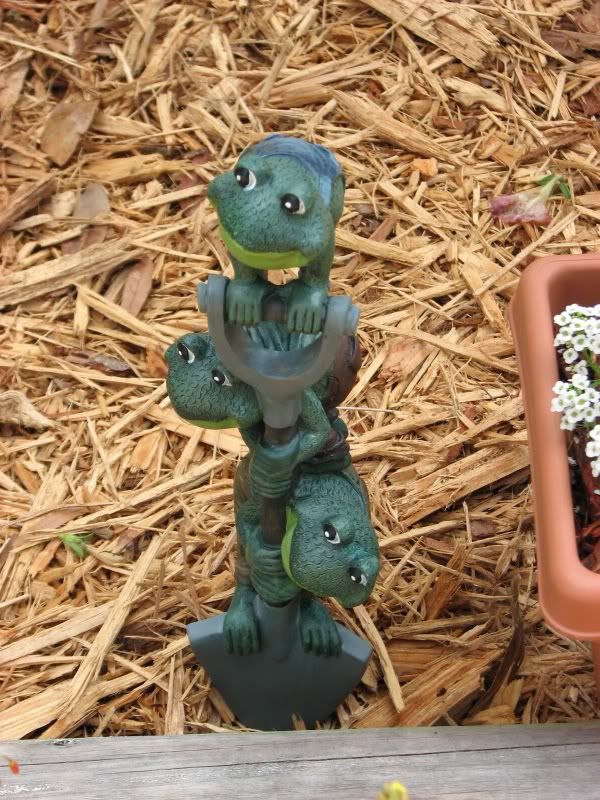 At Lowe's Build & Grow, Cody made this See It Grow planter for Earth Day. Planted a couple nasturtium seeds to watch them grow from top to bottom.



Newly planted Hibiscus (purchased at Lowe's) bloomed today.



PROCEED WITH CAUTION: BEE'S AT WORK



Newly planted Squash Contender zucchini...



Tropical Hibiscus and Plumeria started from seed last year...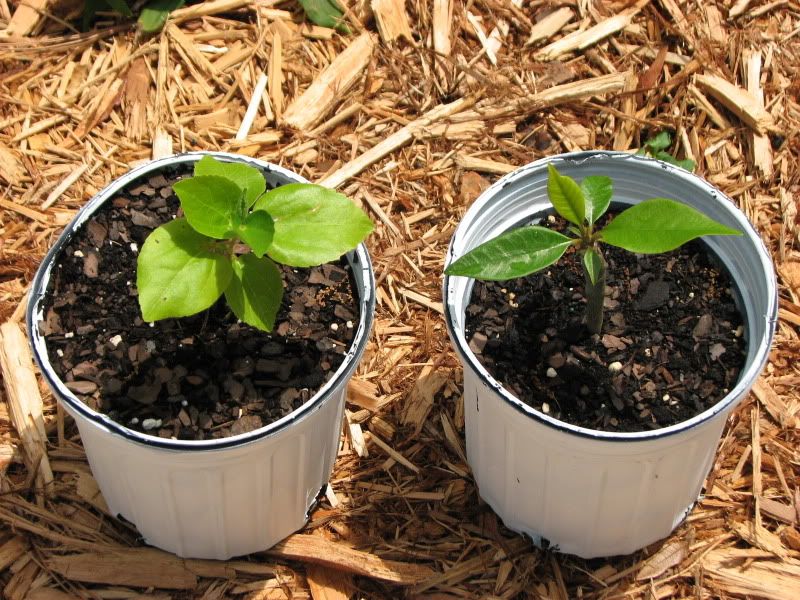 Datura metel 'Purple Trumpet'



Over-wintered potted Hibiscus recovering and growing new leaves